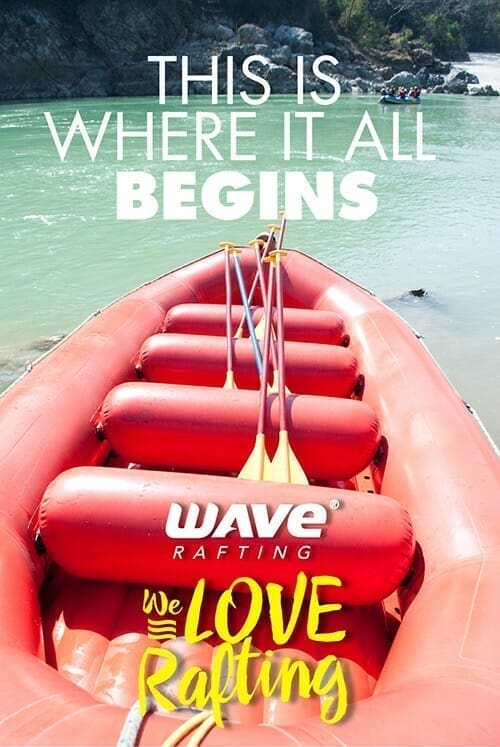 Rivers are like stories….

They have a beginning and an end and in the middle they flow. We love sharing that story every day with our guests. WAVE Rafting has over 14 years of exploring and sharing Costa Rica one paddle at a time!
In 2005 this story began with the words "I bought a boat!"
Warner Baltodano grew up on the banks of the Sarapiqui river. Most days you would find him and his friends with old intertubes they found behind the gas station riding the waves of the wild Sarapiqui River. The river bug bit him early on as he started his career in Adventure Travel. Warner was the head guide of a local rafting company when he met Vanessa Willing, from northern California, who was leading travel groups through Central America. When Warner came home one day with a raft strapped to the roof of his truck and a big grin on his face, they both knew they were about to start one wild story!
Working together over the next year to set up shop they started combining our strengths, local knowledge and experience they started taking small groups down the Toro river in La Fortuna. Rafting was their passion and they worked hard to make it work! What started with a boat on top of a truck, 14 years later Wave Expeditions has turned into one of the top outfitters in the Costa Rica.
WAVE stands for Warner And Vanessa Expeditions. Our name really expresses our involvement with our entire operation. Most days you will find Warner on the river making sure everything runs smoothly or Vanessa talking to guests on the phone. 14 years later they are deeply proud to be visitors top choice for adventure in Costa Rica.
The people behind the scenes
---
Our staff is our family! We want your best day in Costa Rica to be with us and we will do what it takes to make that happen. It's no small job, but our entire team works together to make it happen! From the reservations department who answers your questions, to the driver that picks you up for your adventure. The guide who paddles with you down the river, to the local cooks who help make magic in the kitchen each day. We all have the same goal.
We are proud of the experiences we provide to people. In our 14 years in business we have shared Costa Rica's story with over 200,000 people. We still remember our first guest well and we are proud that we have the same fun that we shared with our first guest as each paddler we take today. That comes from passion! Passion for rafting, passion for Costa Rica, Passion for the flow!
Every river has a story… we want to share it!