In WAVE Expeditions, we are proud to be part of the first World White Water Rafting Summit to be held in our country Costa Rica from October 8 to 13, 2019.The event is presented by the Costa Rican Tourism Board and organized by the International Rafting Federation (IRF) and the Costa Rica Sports Association for Adventure and Paddling (ADAR).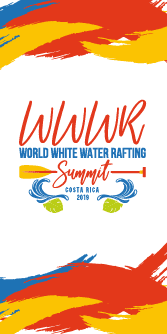 With the purpose of building on safety foundations in the extreme adventure travel and sports industries, the Summit's agenda will center around the thematic axis that defines its slogan: "Managing risk for a prosperous future." Important authorities in the world of rafting will participate in this key event with the mission to modernize laws and procedures of rafting worldwide.
Specialists from around the world will lead engaging and interactive workshops in thought-provoking topics such as the advances in raft guide certifications; the latest in swift water rescue techniques; management of environmental risks occurring in the many varying rivers we work in; first aid and emergency management in remote wilderness areas; managing drug and alcohol use and abuse in outdoor activities; and, how to work with language barriers and engage in non-verbal communications.
For more information, please go to the organization website:
www.irfwwraftingsummit.com